Introduction
The timeless joy of water balloon fights has been a cherished pastime for generations, providing laughter, excitement, and relief on hot summer days. However, this beloved tradition has often come at a significant environmental cost, with single-use plastic balloons contributing to pollution and waste. In response to these concerns, a remarkable innovation has emerged: reusable water balloons. This article delves into the concept, benefits, design, and environmental impact of these eco-friendly alternatives, highlighting their potential to revolutionize the way we enjoy water-based fun.
The Need for Sustainable Solutions
The environmental impact of single-use plastic products, including traditional water balloons, cannot be ignored. These items contribute to plastic pollution, harming marine life, ecosystems, and human health. As society becomes more conscious of its ecological footprint, the demand for sustainable alternatives has grown exponentially. Reusable water balloons provide a brilliant solution that allows us to indulge in water play without compromising the environment.
The Concept of Reusable Water Balloons
Reusable water balloons are designed to replace their single-use counterparts. Crafted from durable, non-toxic materials such as silicone or rubber, these balloons can be filled with water, just like traditional ones, and tossed or thrown during water fights. What sets them apart is their durability, as they can be used over and over again, eliminating the need for constant repurchasing and disposal.
Design and Functionality
Material: Reusable water balloons are typically made from high-quality, eco-friendly materials like silicone or rubber. These materials ensure longevity, flexibility, and safety during use.
Sealing Mechanism: These balloons feature a user-friendly sealing mechanism that allows for easy filling and secure closure. Some designs utilize a simple knot, while others may incorporate innovative sealing mechanisms such as self-sealing valves.
Size and Shape: Just like traditional water balloons, reusable ones come in various sizes and shapes, catering to diverse preferences. From small round ones to larger ones resembling traditional watermelon slice designs, the options are diverse.
Storage and Cleaning: Many reusable water balloons are designed to be easily cleaned and dried after use. They can be stored compactly, making them convenient for future play.
Benefits of Reusable Water Balloons
Eco-Friendly: The most notable benefit is their positive impact on the environment. By reducing the demand for single-use plastic balloons, reusable versions help cut down on plastic waste and its harmful consequences.
Cost-Effective: While the initial cost might be higher than a bag of single-use balloons, the investment pays off in the long run. Families and individuals can save money by not having to repeatedly purchase disposable balloons.
Durable and Safe: Reusable water balloons are designed to withstand robust play, reducing the chances of them breaking prematurely. Additionally, their use of non-toxic materials ensures they are safe for both users and the environment.
Easy to Clean and Maintain: Many designs can be easily cleaned with soap and water, making maintenance hassle-free.
Customization: Manufacturers often offer a range of colors and designs, allowing users to select balloons that match their preferences.
Environmental Impact
The environmental benefits of reusable water balloons are significant. By promoting the use of durable materials and reducing the demand for single-use plastics, they contribute to: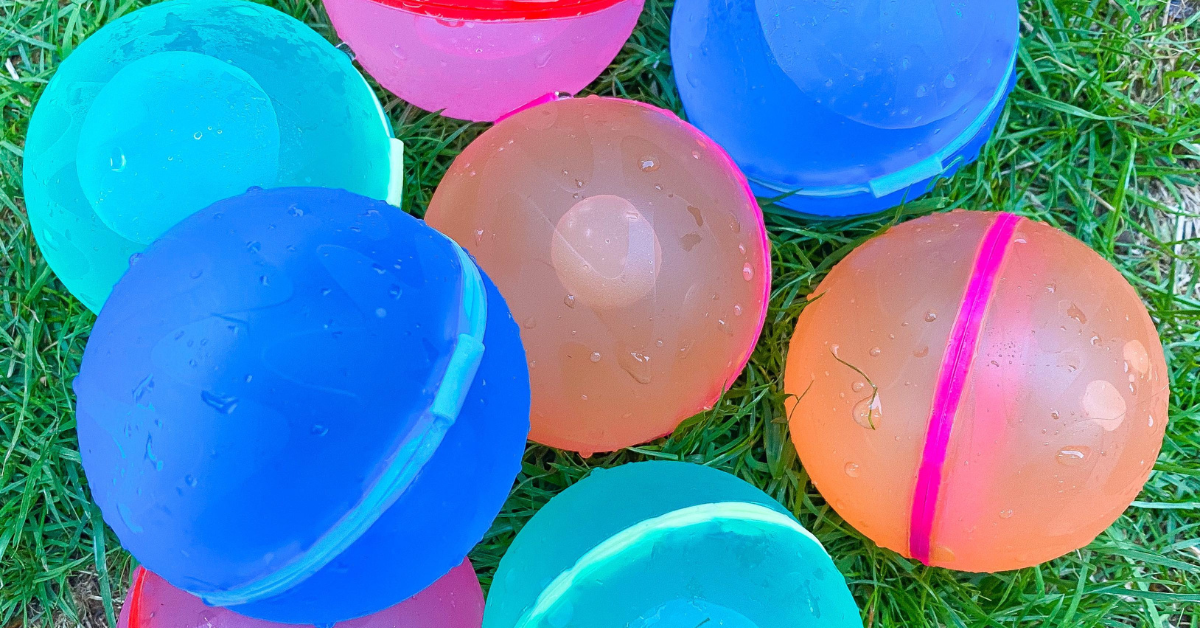 Plastic Waste Reduction: Traditional water balloons are a significant contributor to plastic pollution, especially in aquatic environments. Reusable alternatives help mitigate this problem.
Resource Conservation: The production of single-use plastics involves the extraction of finite resources. Reusable balloons help conserve these resources by reducing the need for constant production.
Education: The adoption of reusable water balloons also serves as an educational tool. It raises awareness about the negative impacts of plastic pollution and encourages more sustainable consumption patterns.
Conclusion
As society embraces more sustainable practices, innovations like reusable water balloons showcase how simple yet effective changes can significantly reduce our environmental impact. By combining the joy of water balloon fights with the principles of eco-consciousness, these balloons stand as a symbol of creativity, responsible consumption, and the potential for a brighter, cleaner future. Whether in backyards, parks, or beaches, reusable water balloons offer a pathway to guilt-free enjoyment, making them a welcome addition to the repertoire of eco-friendly products.